"IN A BLUE MOOD" EXHIBITION & SALE OPENS JANUARY 7!


This exhibition features art that includes anything from blue skies to down-in-the-gutter blues. See artwork that reflects the many shades of a sometimes happy, sometimes somber color. Opening awards reception is Friday, January 7, from 6-8pm at Virginia Beach Art Center (reception will also be available via Facebook Live on Virginia Beach Art Center's Facebook page beginning at 7pm). 
Learn more about upcoming exhibitions at https://www.artcentervb.org/exhibitions.html.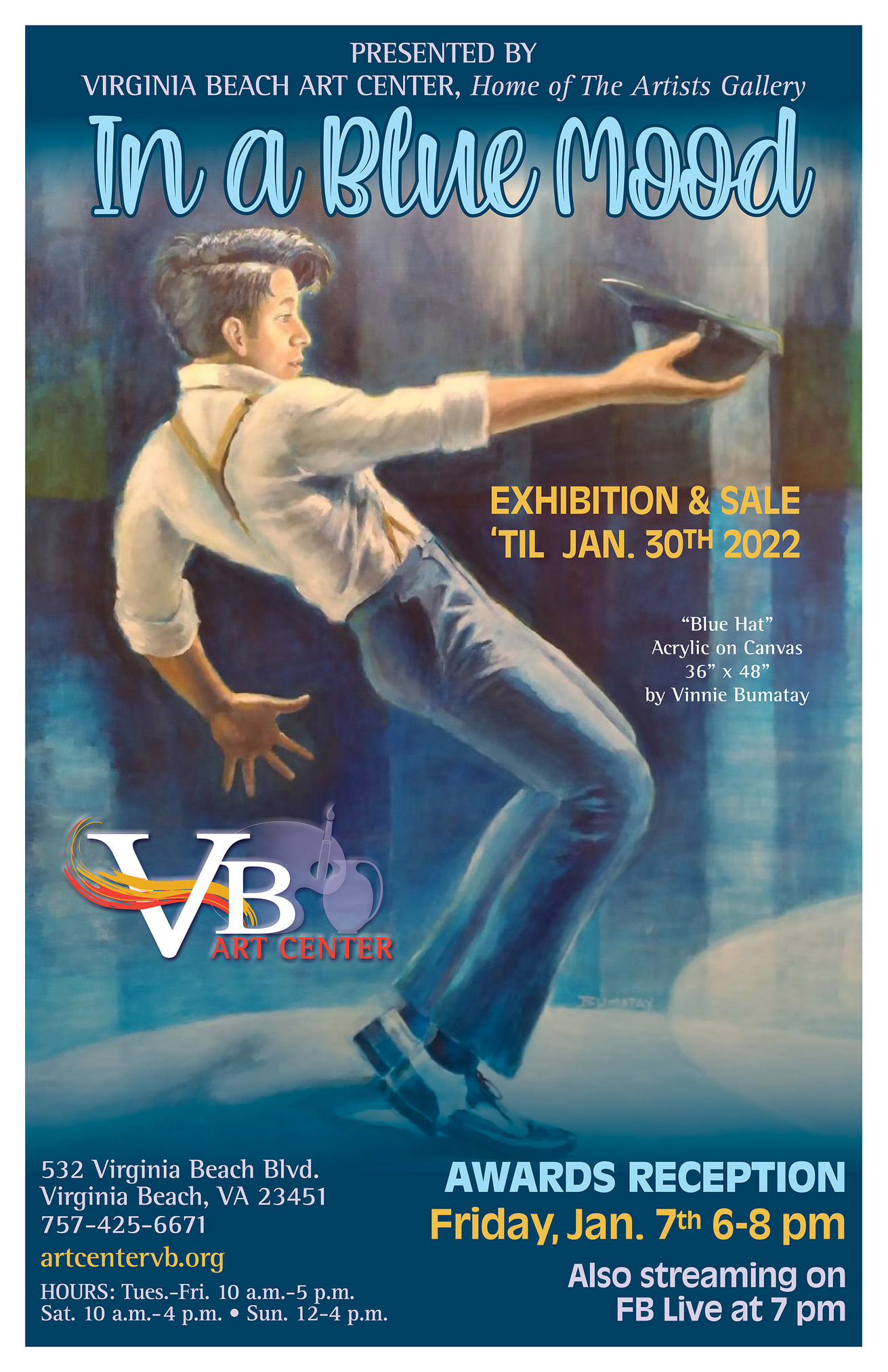 532 Virginia Beach Blvd. Virginia Beach, VA 23451
The mission of the Virginia Beach Art Center is to offer an educational and supportive environment to inspire people of all ages and skill levels to experience, engage with and create art. 
We enrich lives by helping others experience art through:
Interactions with local artists through The Artists Gallery