OPEN NOW: "SUMMER OF WOMEN" EXHIBITION!
Virginia MOCA's main galleries re-opened July 17 with new hours and an exciting suite of new exhibitions! "Summer of Women" features 28 women-identifying artists, kicking off with "She Says: Women, Words & Power."

Reserve your FREE tickets now and learn more at https://virginiamoca.org/tickets. 

NEW VIRGINIA MOCA HOURS STARTING JULY 17
Thursday: 10AM – 8PM
Friday – Sunday: 10AM – 4PM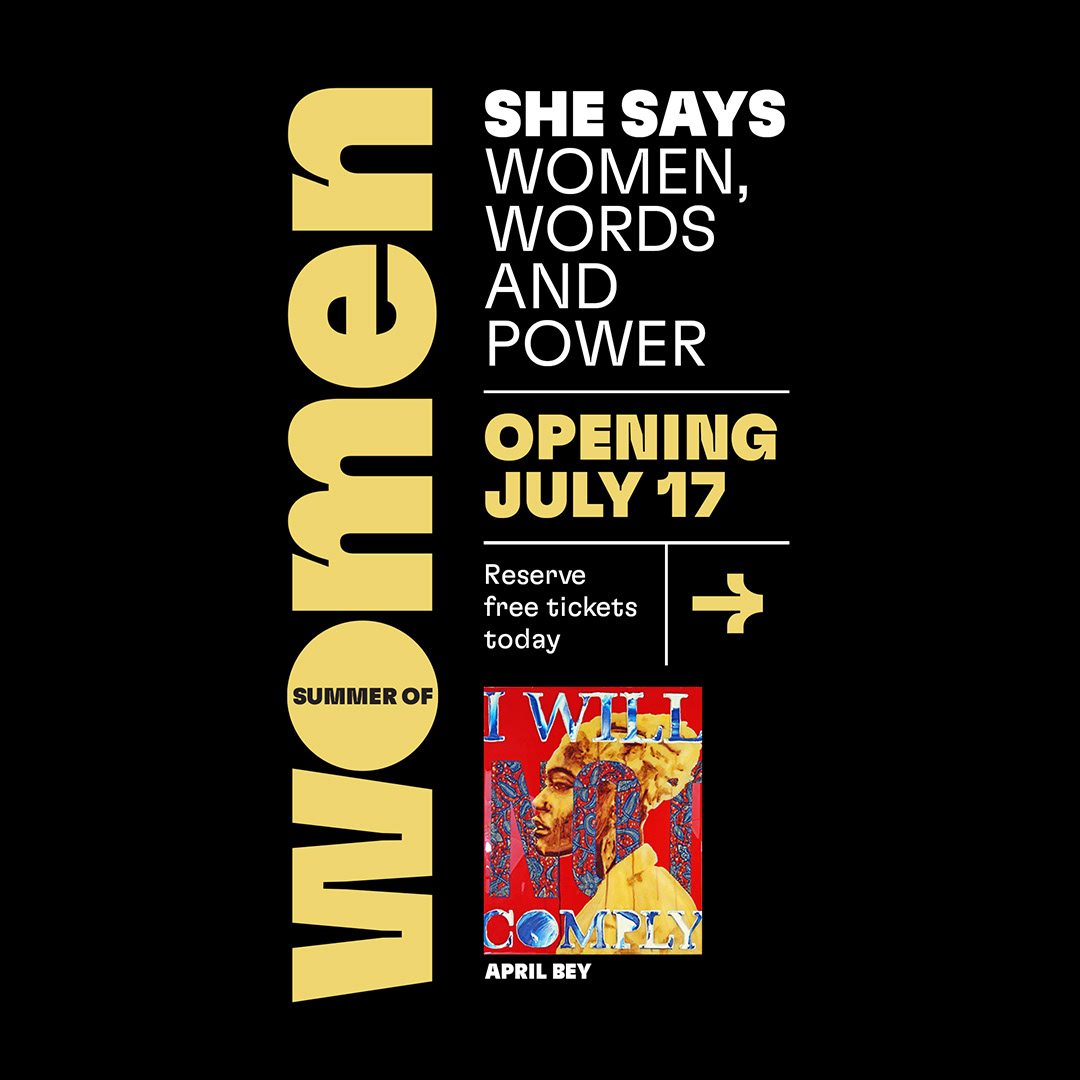 The Virginia Museum of Contemporary Art is a non-profit institution which exists to foster awareness, exploration, and understanding of the significant art of our time.  Through excellence and diversity in our changing exhibitions and educational programming, MOCA stimulates critical thinking and dialogue throughout the Hampton Roads community.