With love in the air and a song in their heart, Little Theatre of Virginia Beach is delighted to premiere A Simple Romance, a new musical by Michael Hunsaker featuring an original tale based on Shakespeare's sonnets.
May 21, 2021 - June 6, 2021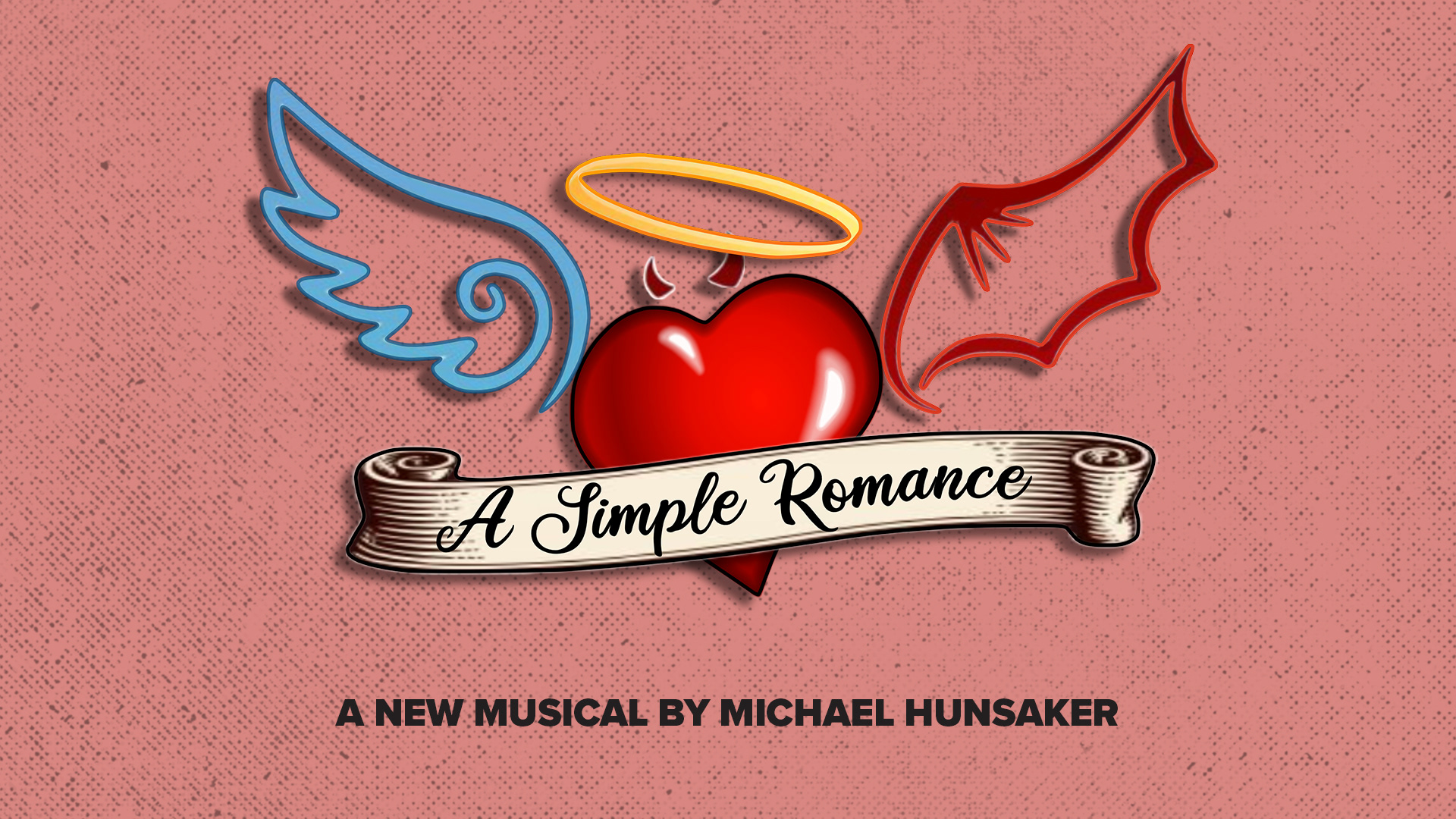 COVID-19 Update (updated 11/20/2020)
As we resume live productions at Little Theatre of Virginia Beach, the Board of Directors want to assure patrons, cast and crew, that safety will be our guiding principle.
The following protocols will appear on LTVB.com website, instructions will be sent to season and individual ticket buyers upon the purchase of tickets, and posted on entrances to the theater and restrooms.
Board members will be available to guide patrons through these procedures.
PROTOCOL FOR PATRONS DURING COVID 19
Ticket purchases can only be made online or by phone. We will not be selling walk-up tickets at the box office at this time.  There will be a list at the entrance confirming reservations and names will be checked off the list to avoid handling of tickets.
Playbills will be provided online and posted in the theater at various locations. No physical playbills will be available in order to help contain the spread of the virus.
Patrons with special needs are to call LTVB (757-428-9223) to arrange for early entrance.
Has a cough, fever or trouble breathing (temperature will be taken at the door).
Has been in contact with an individual within the past 14 days who has been diagnosed with or has presented symptoms of Covid.
Patrons are required to wear masks at all times in the building.
Entrance and exits will be clearly marked to allow for appropriate social distance. 
There will be assigned seats that will allow for social distancing.  Your ticket will indicate your row and seat number. (Seats unavailable for use will be taped off.)  Performers will also be socially distanced from the audience.
Refreshments will not be served until social distancing protocols allow for it.  The lobby will only be used for check in and for bathroom use.   Patrons may bring an unopened bottle of water for their individual use.
Touchless hand sanitizer will be available in the lobby.
The theatre will open a half hour before the start of the show (unlike our normal one hour before show). Seating will be immediate after checking in. This will help maintain social distancing in the lobby.
THANK YOU FOR ADHERING TO LTVB PROTOCOLS SO WE ALL CAN
RETURN SAFELY TO LIVE QUALITY THEATER
Little Theatre of Virginia Beach